Commemorative days photograph college omr day 24/4/2020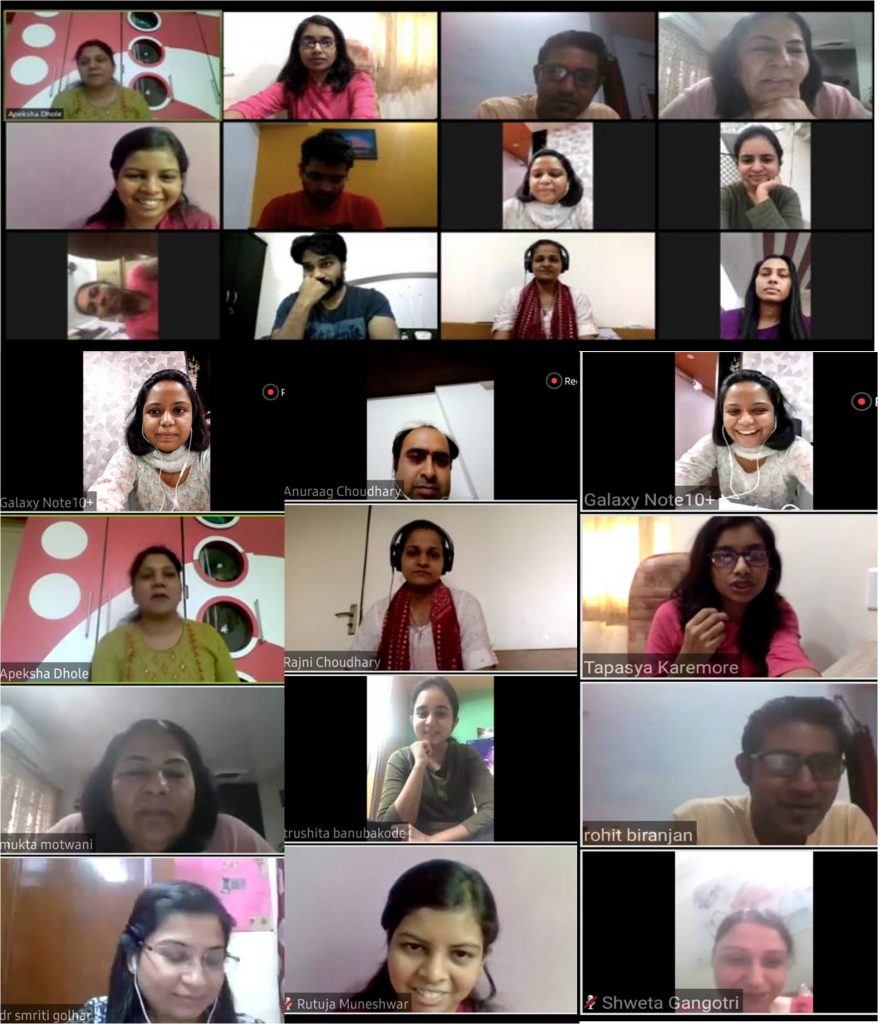 Webinar activity report on National Oral Medicine and Radiology
Day 24 th April 2020
On the occasion of National Oral Medicine and Radiology Day dated 24 th April
2020 at 5pm, Department of Oral Medicine and Radiology, VSPM'S Dental
college, had organized a PG Alumni meet cum webinar through videoconferencing
on topic 'Meet and greet activity".
The webinar was planned and executed by Dr. Mukta Motwani with her team of
staff members which included Dr.Apeksha Balpande, Dr.Tapasya Karemore,
Dr.Anurag Choudhary, Dr.Smriti Golhar and Dr. Apurva Mohite.
Dr. Mukta Motwani, Head of the Department, greeted a warm welcome to all PG
alumni and currently staff in various esteemed Dental Colleges and few attached
to various radiology Maxillofacial Imaging centres as consultants.
The webinar was followed by a brief introduction by Dr Apeksha and Dr Tapasya
about the fun game and activity to be played online in "Meet and Greet session"
PG alumni of our esteemed Institute from first to current batches also enjoyed an
hour of Giggling and joyful session of Question and Answer on their routine and
extracurricular activities and hobbies they indulged in during Lockdown phase.
All alumni and staff also shared their deepest gratitude to all the staff on
Department of ODMR VSPMDCRC that they have carried out such fun activity
and tied all the pearls in a single thread like a Rosary beads.
Dean Dr Usha radke & Vice Dean Dr S. R. Shenoi also Greeted Department on
successful activity for Oral Medicine and Radiology Day
All the departmental Post graduate students also contributed to the success of the
programme.